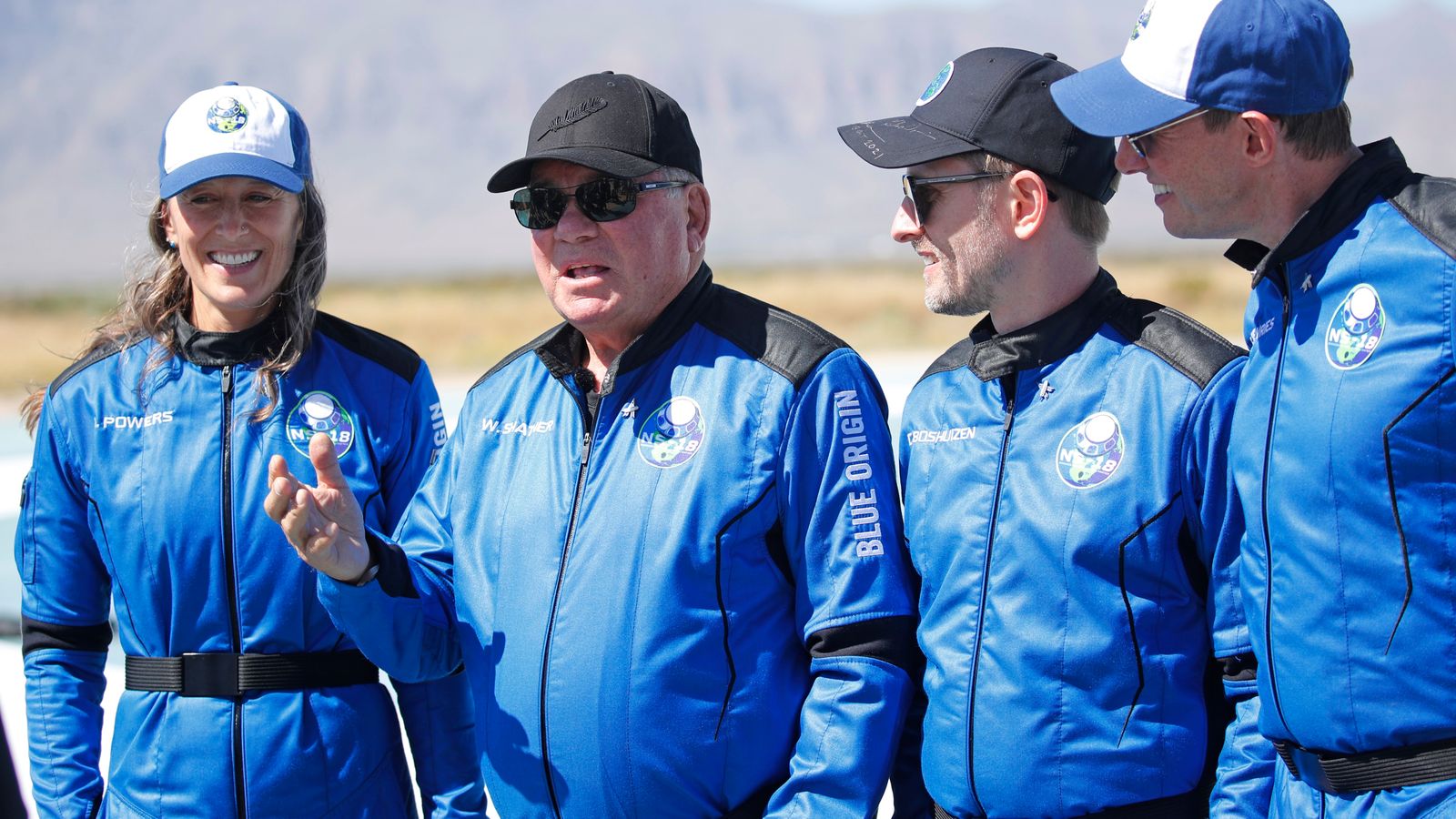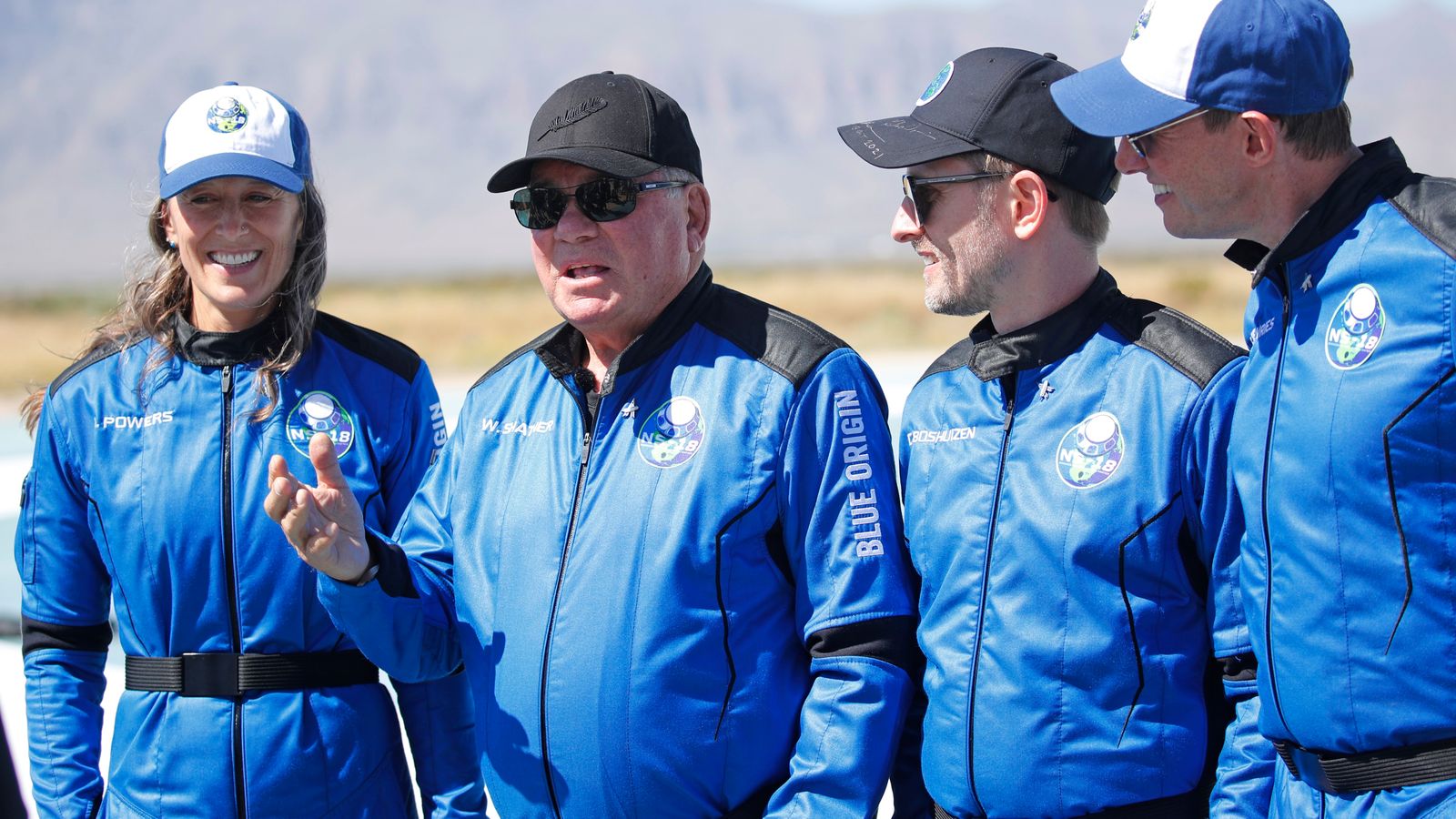 'Marketing gold' - Analysis by Greg Milam, US correspondent
If William Shatner has delivered a better monologue during his acting career then it must have been something special.
What the 90-year-old had to say after stepping out of a space capsule in the Texas desert was pure marketing gold for Amazon and Blue Origin founder Jeff Bezos.
He listened as Shatner extolled the magical experience of travel to outer space and the changed perspective on the vulnerability of our planet.
"Everybody in the world needs to do this," he said.
Which is fine if, as things currently stand, you have a few million to spare or happen to be an idol from Bezos's childhood. For the rest of us, we shouldn't hold our breath.
In fairness it was hard not to be swept up in the emotion of what a clearly-moved Shatner had to say. Yes, he is an actor but surely he can't be THAT good.
He had wanted to experience first-hand what plenty who have gone before him have described, that life-changing experience of seeing the Earth from 60 miles up, appreciating its beauty and fragility for a few brief minutes.
He expressed better than most what it was really like.
Delivering it in a voice that is so familiar and which, for generations of people, is how they have heard and understood the very concept of space travel. That was science fiction, this is fact.
Giving him a free seat then, for Bezos, was a PR no-brainer.
So many in today's space industry revere Shatner as Captain Kirk, and for everyone else seeing a 90-year-old go to space might make it feel more realistic.
It came with a risk, though. Space travel is hard and everyone knows things can go wrong.
Shatner said the numerous delays to his launch had started to make his stomach churn.
So another successful launch and landing has huge value in showing the world that it can be done safely.
The space industry tells us that this space race is not just about billionaires and their friends enjoying joyrides, but also about advancing technology and understanding how to solve problems on Earth.
They have some work to do on convincing much of the world.
A space-suited Bezos was there to drive Shatner to the launch pad, close the door before lift-off and open it after landing, he needed to be front and centre of this event.
"It was unbelievable," said Shatner. It was the sort of publicity, it turns out, that one of the richest people on the planet COULD buy.
Read this on Sky News
                  Advertising by Adpathway