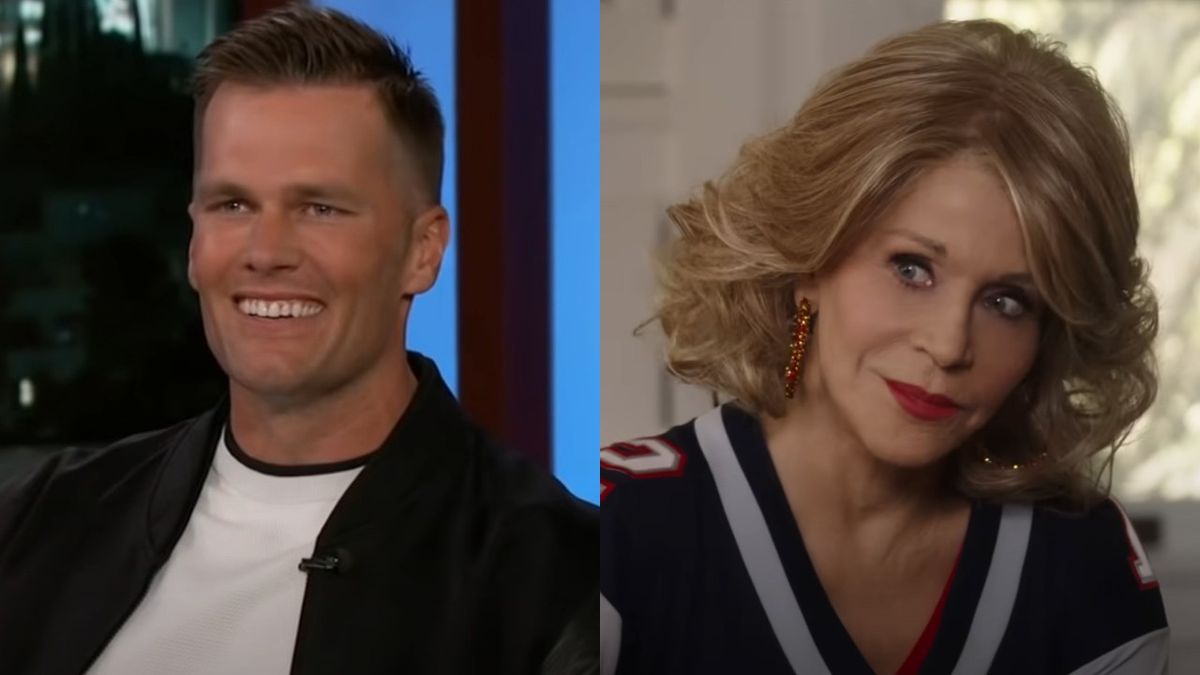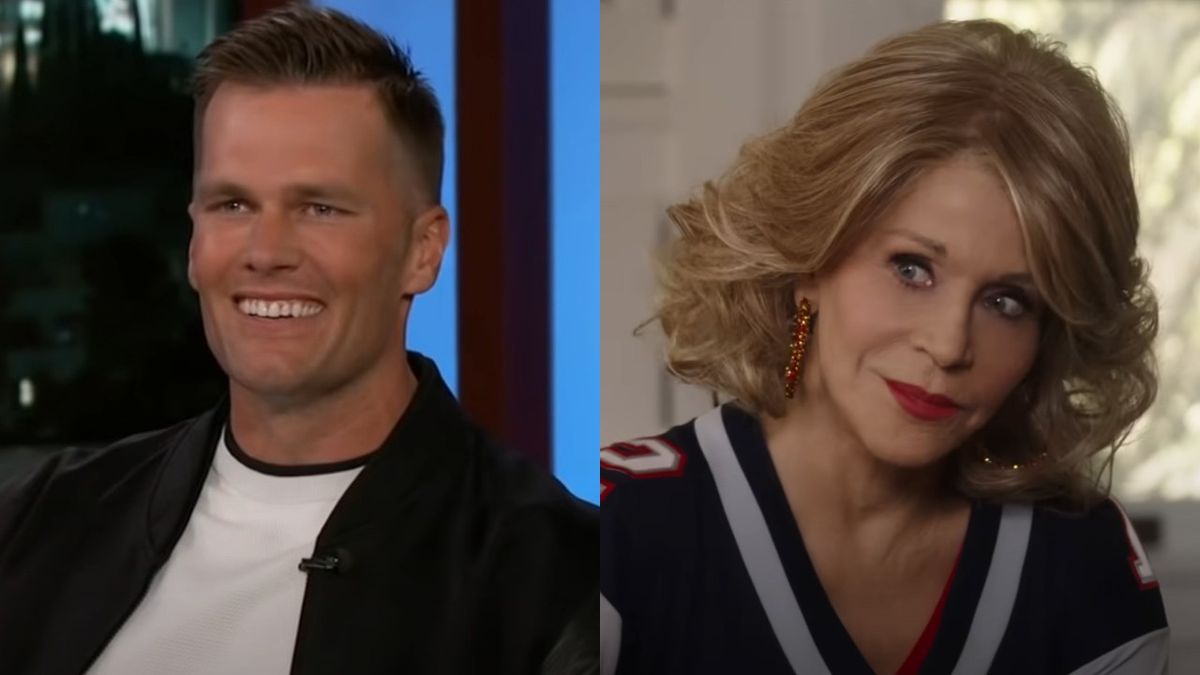 80 for Brady has one of the more unique casts out of the films on the 2023 movie schedule. Not only does it feature the titular all-star quarterback Tom Brady, it also features a quartet of actresses -- Jane Fonda, Lily Tomlin, Sally Field and Rita Moreno -- who have won and been nominated for many Academy, Tony and Emmy Awards. While I had assumed the leading ladies of this movie wouldn't be starstruck because they have worked with some of the greatest actors and directors of all time, they couldn't help but fawn over the football player, especially Jane Fonda. The actress recently opened up about working with Brady, and said meeting him made her knees go weak, and honestly, same.
While at the premiere of 80 for Brady, via THR, the ladies of the cast talked about making the film with the NFL superstar. During the discussion, Fonda, who is a superstar in her own right, admitted she was "completely starstruck" by the Super Bowl champion. The actress recalled what it was like meeting the quarterback for the first time, as well as how much she loved working with him, explaining:
Clearly, Fonda absolutely loved working with Brady, and so did her longtime pal and Moving On co-star Lily Tomlin, who explained working with the former Patriots star was "pretty fabulous." Sally Field also had mad respect for the Tampa Bay Buccaneers captain, and I'd assume the film's other leading lady, Rita Moreno would feel similar.
I totally feel them, if I were to meet Tom Brady I'm not quite sure how I'd react. Even as a person who is not that into football, there's no denying that the quarterback is one of the best, and meeting a seven-time Super Bowl champion would be wild.
It's honestly super impressive that the once almost-retired quarterback is not only still playing football and spending time with his kiddos, but he also managed to find time to be a part of a major feature film about him. If I were Fonda, Tomlin, Field and Moreno I would also be in awe of Brady.
Just from watching the 80 for Brady trailer, it looks like these four gals had an absolute blast filming the football movie with Brady and Rob Gronkowski. The film follows the story of four older women who want to attend the Super Bowl in 2017 to see their favorite football player, Tom Brady, obviously, play in the biggest game of the year. It follows them trying to get into the game and the hijinks that ensue after. Personally, I can't wait to see this movie, and I imagine when I walk out of the theater I'll be even more impressed with all five of them because it looks like all four actresses and Brady are at the top of their comedic games.
Lucky for us, we'll get to see Tom Brady and these four actresses who are legitimately living legends in 80 For Brady on February 3.
Read this on Cinema blend
                  Advertising by Adpathway