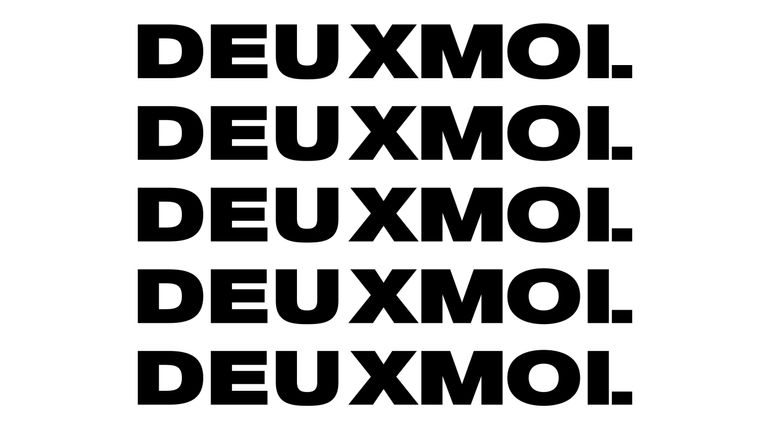 On 21 March 2020, the anonymous woman behind the Instagram account known only as DeuxMoi posted a message on an old account that had become dormant.
"Ok, better than... my amazing & captivating commentary... DM me any celeb stories (first or second hand) you are willing to share." It didn't take long for the responses to come in, the encounters to be shared, and the followers to rack up.
While those who don't spend hours on the social media site may never have heard of DeuxMoi, to many it is the go-to source for pop culture, posting behind-the-scenes stories, anecdotes and rumours from insiders, as well as celeb sightings, casting info, and even details of who tips well at restaurants - and who doesn't. (Tipping, especially the difference between UK and US stars, is a hot topic.)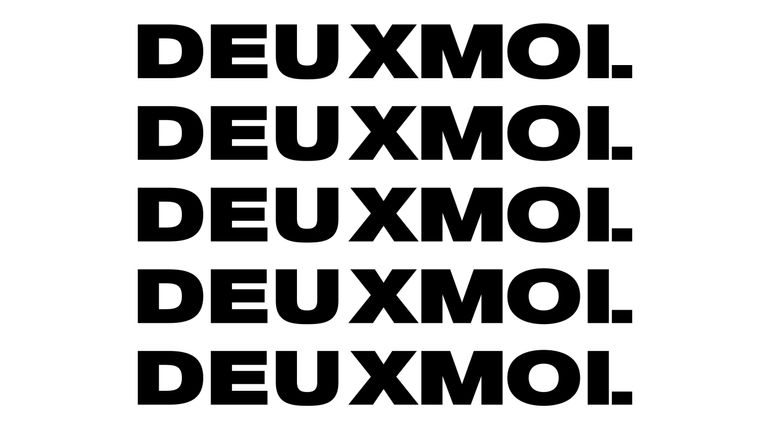 Followers share their encounters and inside info, DeuxMoi reposts their stories; only moderated to sometimes remove a name or identifying details, should the sender not want to disclose. These are known as "blinds" - leaving followers to do their own detective work.
Speaking to Sky News, the nameless woman behind the account insists her content is mainly innocuous and isn't presented as fact or as if she is an authority, but "in reality, the audience is on the same journey I am to finding out the truth about a rumour. We're all in it together".
DeuxMoi says she makes it clear she is not a journalist, nor a Hollywood insider. "Curators of pop culture," reads the bio. "Some statements made on this account have not been independently confirmed. This account does not claim information published is based in fact."
But many of the followers are. From publicists, assistants and nannies to record label workers, TV runners, restaurant workers and even celebs themselves, many are willing to spill the tea. As a result, DeuxMoi has been first with some big celeb stories, such as Olivia Wilde and Harry Styles' relationship, and Kim Kardashian and Kanye West's break-up.
While some celebs understandably aren't fans, there are others who can't get enough. Kardashian herself has reportedly described it as "the Bible", Cardi B and Chrissy Teigen are among the account's followers, and Drew Barrymore recently interviewed Deux on her podcast, Drew's News.
There is now merchandise. A podcast. A recently released novel, Anon Pls - referencing the request by all titbit submitters to keep their names private. And in the works, according to reports, a HBO drama.
More than just gossip?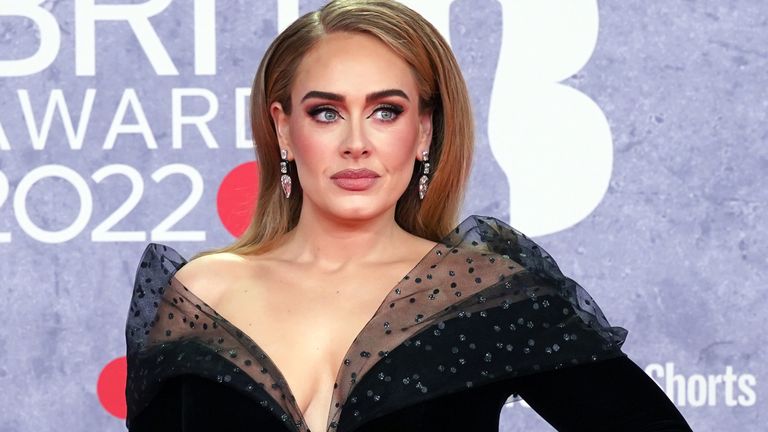 There is an obvious argument against unverified stories being shared publicly. DeuxMoi appears to have filled the hole left by many celeb gossip mags of the noughties as they toned down - but with a follower count of 1.7m and rising, there is clearly an appetite for it.
Most is low-stakes. The "blinds" are for the content that is less so. In an era in which the rich and famous have almost complete control over the content they put out on social media, the appeal seems to be that this is unfiltered. DeuxMoi says the account is not just about gossip. Growing during the pandemic, as people were stuck at home, it created connection, she says.
"Drew, she understood, like, the humanistic side to it," she says, speaking about her interview with Barrymore and the A-lister's love of the site (she is also among its followers).
"In quarantine, when everything was closed down, people were sending in stories from five years ago, 10 years ago, 20 years ago, it was almost like a study in like human interaction. Like, how certain celebrities would interact with fans or how they would be at certain points in their career. I felt like Drew understood that aspect of the account and didn't take it... as just a gossip account, because I do think it's more than that."
While there has been much speculation about her identity - with names reported in the US - DeuxMoi says who she is doesn't matter. "I don't think it's an important factor. I'm not posting about myself."
We know she lives in New York and she doesn't use anything to alter her voice, she says, so apparently I'm hearing the real DeuxMoi. There are about 20 people in total, close friends and family members, who know her identity. At first, she was holding down a job and running DeuxMoi at the same time - living in constant "anxiety" for fear she might be unmasked. Now, DeuxMoi is the job.
And while she remains nameless, most celebrities are certainly aware of DeuxMoi. In an interview with Rolling Stone around the release of her fourth album in November 2021, Adele joked about the difficulties of dating. "You can't set me up on a f****** blind date! I'm like, 'How's that going to work?' There'll be paparazzi outside and someone will call DeuxMoi, or whatever it's f****** called! It ain't happening."
Rihanna headlining Glastonbury (rumours) and the next Bond...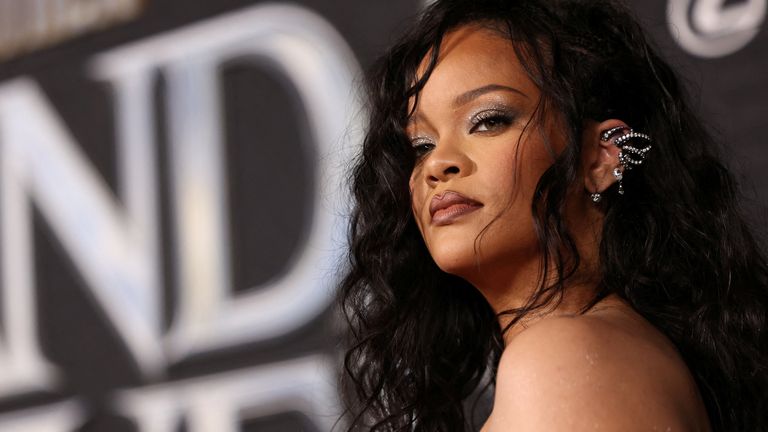 Two rumours the account has posted about recently: Rihanna apparently headlining Glastonbury, and Aaron Taylor-Johnson being named as the next James Bond.
She addresses Rihanna first: "I want to go on record saying I don't know how reliable that information is, but she has new music, she's doing the Super Bowl. Her name has been thrown around for Coachella. Somebody wrote in and said she was close to confirming. But I'd like to say I don't know how reliable that information is, so not to get everyone's hopes up."
British actor and Marvel star Aaron Taylor-Johnson she is more confident about. "Someone messaged me yesterday with some information that I can't share because that would probably give them away. But he's being heavily considered, if not already chosen."
The Bond information "came from somebody I've been messaging with for years and they've given me information about stuff in the past", she says. "The Glastonbury information came out of the blue from somebody I don't really know." This is how she differentiates "something from being reliable to not very reliable", or not knowingly reliable.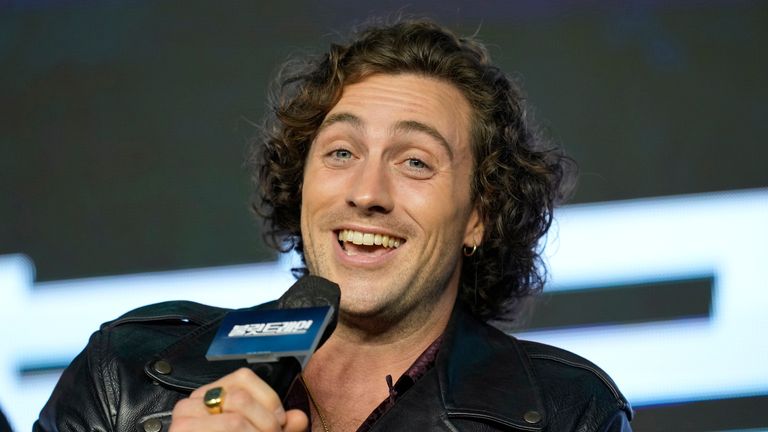 Most recently, mentions of Styles and Wilde in her messages have been on the rise following their break-up. "People think they are fake broken-up," she says. "So there's interest in that."
As the account has grown, she now has several people she considers trusted sources for information. "I won't give a number but [I have] a handful of people I trust explicitly."
With 1.7 million followers, there must be a sense of responsibility? She says there are certain issues, and celebrities, she won't share information about. "I don't like to post about somebody's sexuality unless it's been discussed publicly. And anything to do with anyone under the age of 18. Also... I really wouldn't feel comfortable posting about things that have to do with rehab."
Information that might have legal implications, she says she also passes on - but will sometimes give the information to journalists to investigate. And there are five individual celebrities you won't see featured in DeuxMoi posts either, she says - two she says have made their feelings clear publicly, and three she has had private conversations with.
But there are celebrities and brands who want to be associated with DeuxMoi; the brand she has built has earned her invites to all sorts of exclusive events. She says she doesn't accept. "I've been out in New York to restaurants that are celebrity-frequented that I post about all the time, I've sat very close to celebrities who I DM (direct message) with, and it did not make me feel good."
The celebs on the DeuxMoi nice list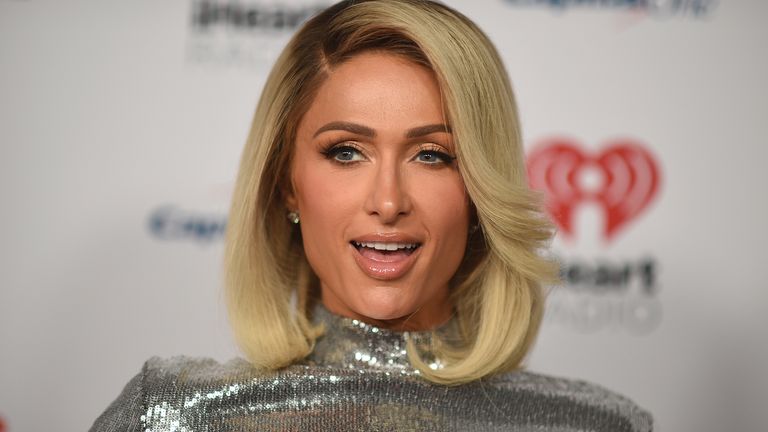 Following the release of Anon Pls, a novel based on the story of DeuxMoi - mixing stories of fictional celebrities with real ones - there is now the TV show to prepare for. "It's being produced by Greg Berlanti," [The Flight Attendant, Batwoman, Free Guy, Dawson's Creek] she says. "They are securing writers right now and the person who was named to me, I can't say who because it's not 100% signed, sealed, delivered. But it's exciting, so cool."
DeuxMoi ends the interview on the question anyone who works in the entertainment industry always gets asked: which celebs are the good ones? Giving the caveat again that these are not based on her own experiences, but on positive intel, she reels off a list of names: "Drew Barrymore, Paris Hilton, Hugh Jackman, Mark Ruffalo, Julianne Moore... I don't know if this one is going to be controversial, but Will Smith, he was always someone that, stories were submitted about him and he always [seemed] like really, really nice to people he'd meet.
"Tom Cruise, another one who conducts himself very professionally and in that same manner. Oh, and Harry Styles, obviously. Those are the ones I think stand out. Colin Farrell, he's a name that always comes up. Oh and Rupert Grint, Daniel Radcliffe. The Harry Potter kids, always nice. And the Jonas Brothers."
But, she adds, you have to take into consideration "what type of environment... is it a red carpet event? Like, of course a celebrity's going to be nice at a red carpet event!"
And DeuxMoi is diplomatic about the not-so-nice ones, choosing not to name names. "I haven't had personal experiences with these people. Somebody could have caught them on a bad day, do you know what I mean? We're all human, right?"
You'll have to read the posts and decide for yourselves.
Read this on Skynews.com
                  Advertising by Adpathway